1. Use two unexpected colors to define your modern living room.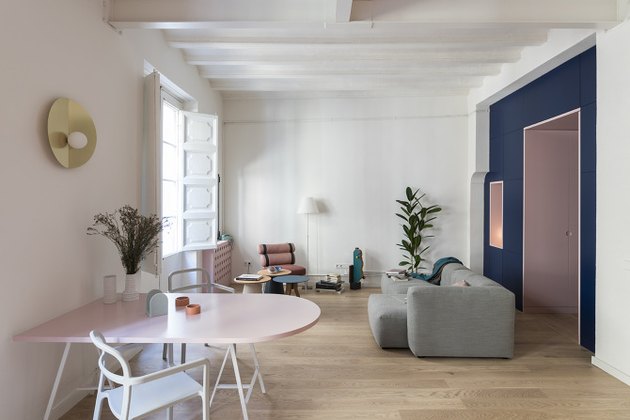 2. Or, go low-key on color and high-impact with art.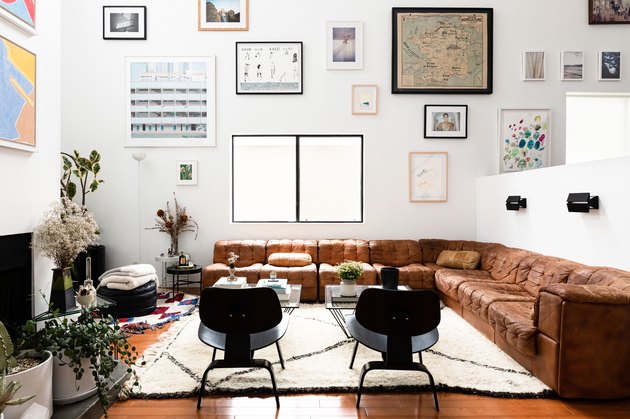 3. Look for curved furniture and varying textures of upholstery.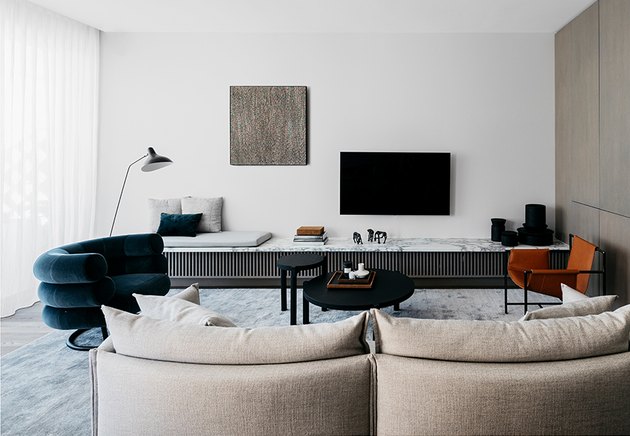 4. Think clean, streamlined aesthetics.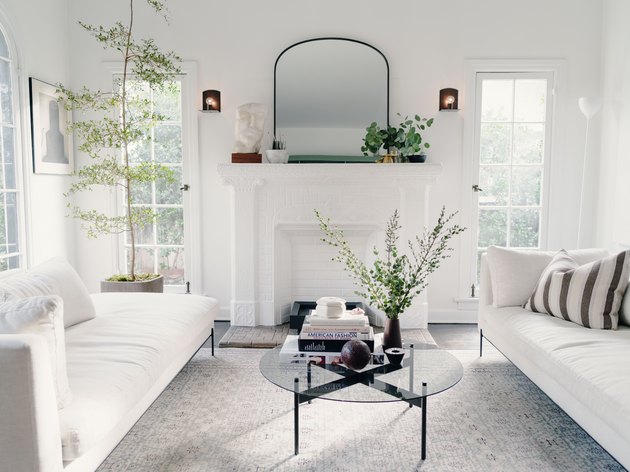 all white minimalist living room with two sofas facing each other, floor to ceiling windows, and a round glass coffee tableImage Credit: Stephen Paul for Hunker
If you're more of a minimalist, it's easy to create a modern living room by sticking to white walls and furniture. Those simple couches anchor the look, while a sleek glass coffee table adds contrast.
5. Go earthy and multi-texture without going overboard.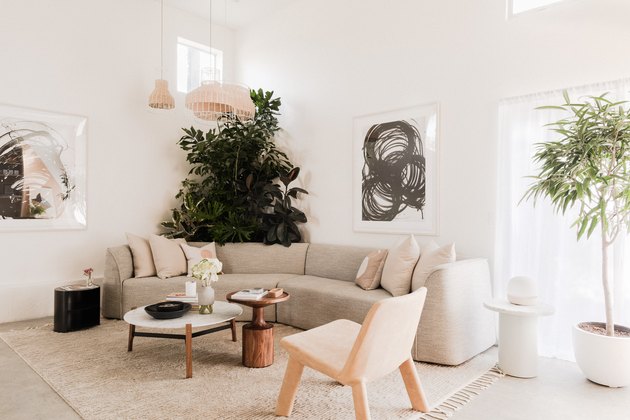 This living room in our very own Hunker House delivers a modern vibe thanks to a considered combination of textures and materials (wood and marble tables, a tweed couch, a leather chair, wicker pendants) in earthy hues (light brown, camel, tan). There's a lot of stuff in here, but you'll notice that the lines remain clean and the impact comes from the bold, abstract art.
6. Go for one defining piece of furniture.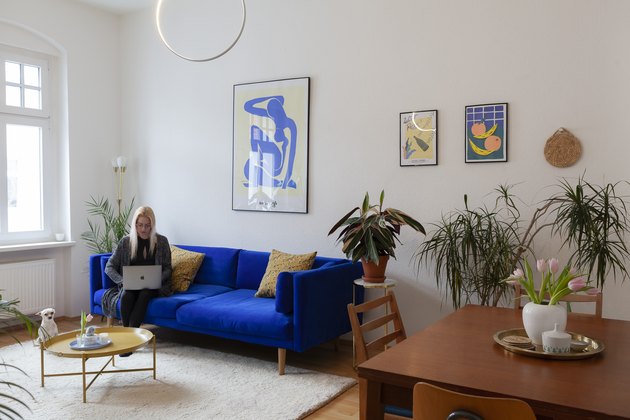 This Berlin apartment attains a modern look by drawing on a few influences — there's definitely a little bit of Scandinavian in there. The velvet couch, with its boxy angles and Yves Klein-like blue, paired with the circular light fixture (which feels very high design), brings the room together in a way that feels fresh, but not too heavily influenced by other styles.
Contrast heavy, luxe elements with lighter ones.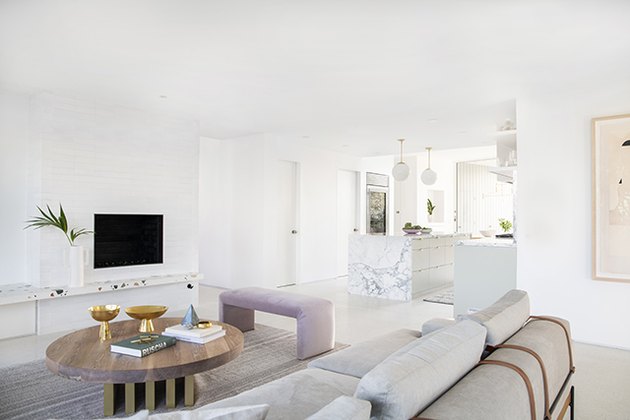 Without that brass-and-marble table and the lavender velvet bench in Sarah Sherman Samuel's design for Mandy Moore's living room, the space would feel more minimalist. The addition of those two pieces — which feel almost Italian — elevates the design and makes it feel artistic.
8. Go rounded, all around.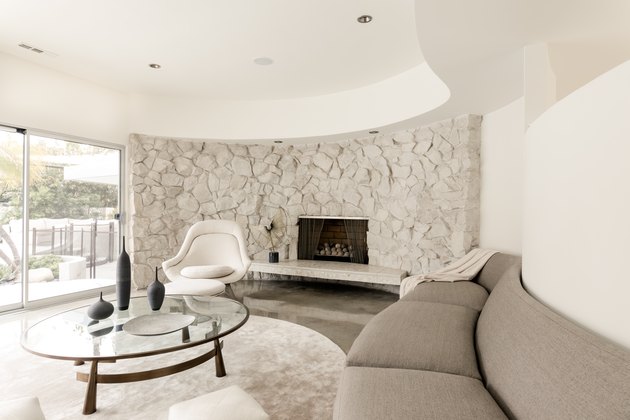 Obviously, this amazing space has the benefit of incredibly cool architectural details. But if, like most of us, you don't have rounded walls, searching for curved sofas and pairing them with circular coffee tables and rugs, along with chairs with rounded lines, can create a look that feels like a futuristic, midcentury home updated for today.
8 Modern Living Room Ideas That Challenge the Status